Offers calculator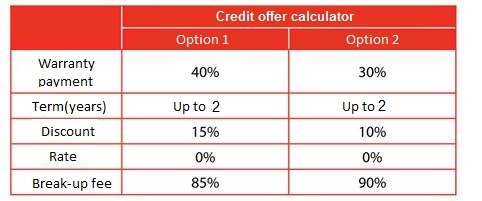 Debt restructuring or, in other words, deferred payment,  is calculated based on the Guarantee payment amount. This calculator will ensure correct calculations for you.
Self redemption parameters
Payment guarantee payment
Discount

_____

Total amount to pay

_____

Guarantee payment

_____

Monthly payment

_____

Month

_____

Monthly payment (max. 6 months)

_____
Payment is made in the national currency of Ukraine. On the transaction day the amount in the foreign currency is converted into UAH at the commercial rate for payment in bank branches.
* Monthly payment can not be below $ 150