Deal procedure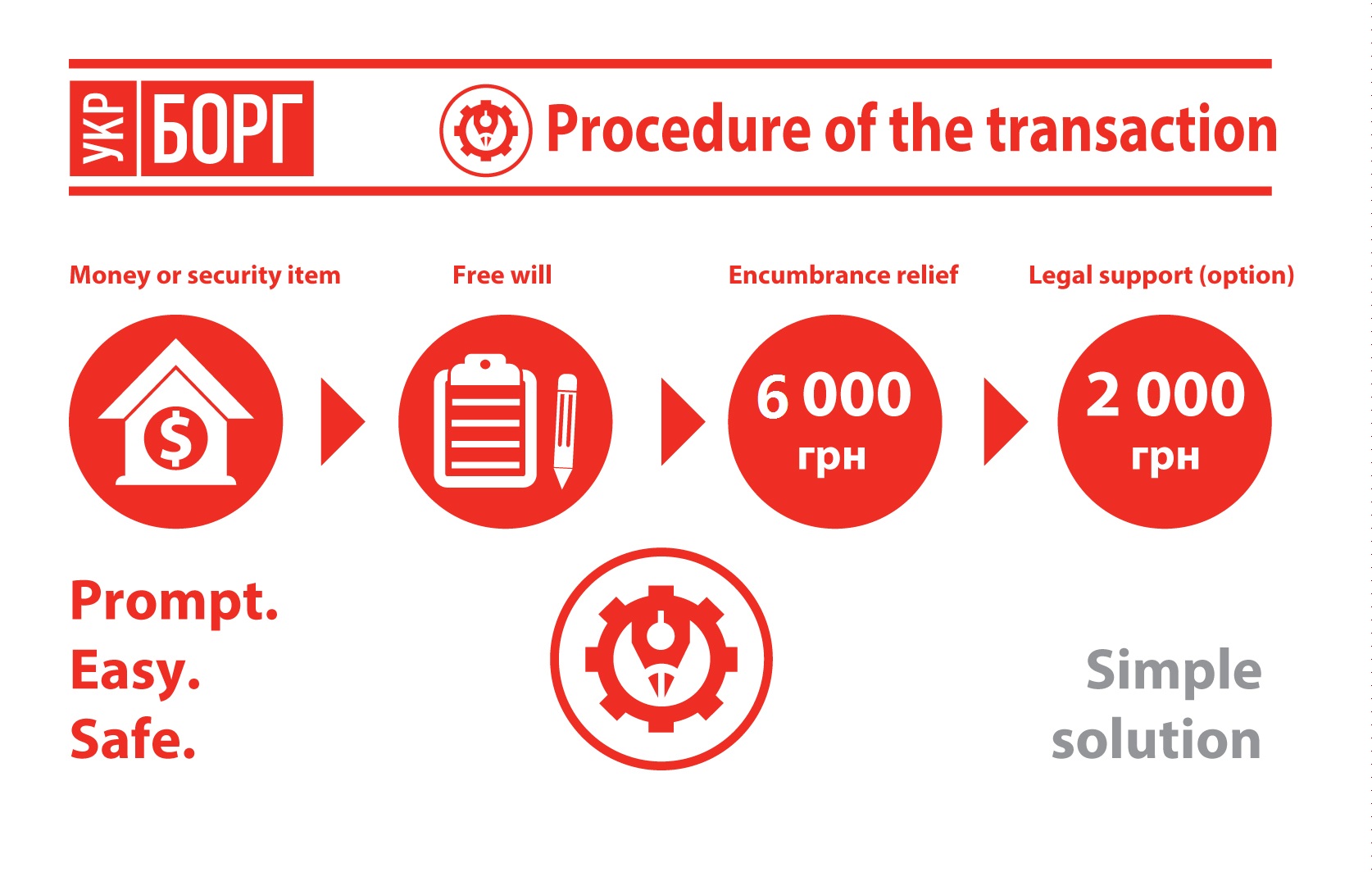 №

We

Procedure
1
We offer programs to choose from
Meeting, letter, e-mail
2
We prepare package of documents:
Meeting, letter, e-mail
2.1. Accord and satisfaction agreement
 
2.2. Statements: closure; notification on balance writing off
 
2.3. Package of documents for encumbrance relief
 
3
We alter documents upon your request
Meeting, letter, e-mail
4
We appoint time and place:
 
 
4.1. We order a premise in the bank
 
 
4.2. We order UAH for conversion at favorable exchange rate if you need to convert foreign currency
 
 
4.3. We can appoint a visit of a field notary public
 
5
We sign documents
 
6
-
 
7
We submit documents on loan withdrawal in the presence of a notary public.
 
№

YOU

Procedure
1
You choose one of options
Meeting, letter, e-mail
2
You verify and agree documents with your lawyer or notary public
Meeting, letter, e-mail
3
You verify alterations in the documents with your lawyer or notary public
Meeting, letter, e-mail
4
-
 
 
4.1. -
 
 
4.2. -
 
 

4.3. You may involve own

notary public

 
5
You sign documents
 
6
You pay
 
7
You receive documents
 
ALL PROCEDURES TAKES 3-4 DAYS