LLC "UkrBorg"
LLC "UkrBorg" is the collection company engaged in settlement of distressed debts for clients: creditors and borrowers. "UkrBorg" brand combines three business lines: factoring, collection and RealEstate (real estate transactions).
"UkrBorg" serves 80% of the Ukrainian banks and is a full member of the Ukrainian Collection Business Association (UCBA) and Federation of European National Collection Associations (FENCA).
"UkrBorg" is the company with the western capital and pan-European development vector established in 2007 by the international funds specializing in investments in troubled assets all over the world. Its experience in working with distressed debts extends back over 10 years, and commission service market share among collection agencies of Ukraine amounts to 30%. In the interim, the company covers 45% of the sold secured portfolio market. "UkrBorg" works under world standards in the Ukrainian legal framework applying the European and U.S. practice. Moreover, the company is the reliable employer, which nurtures its specialists by investing knowledge, time and money in them. The team of professionals includes almost 250 employees. The company's regional network spreads over all million-plus cities and covers all oblasts of Ukraine.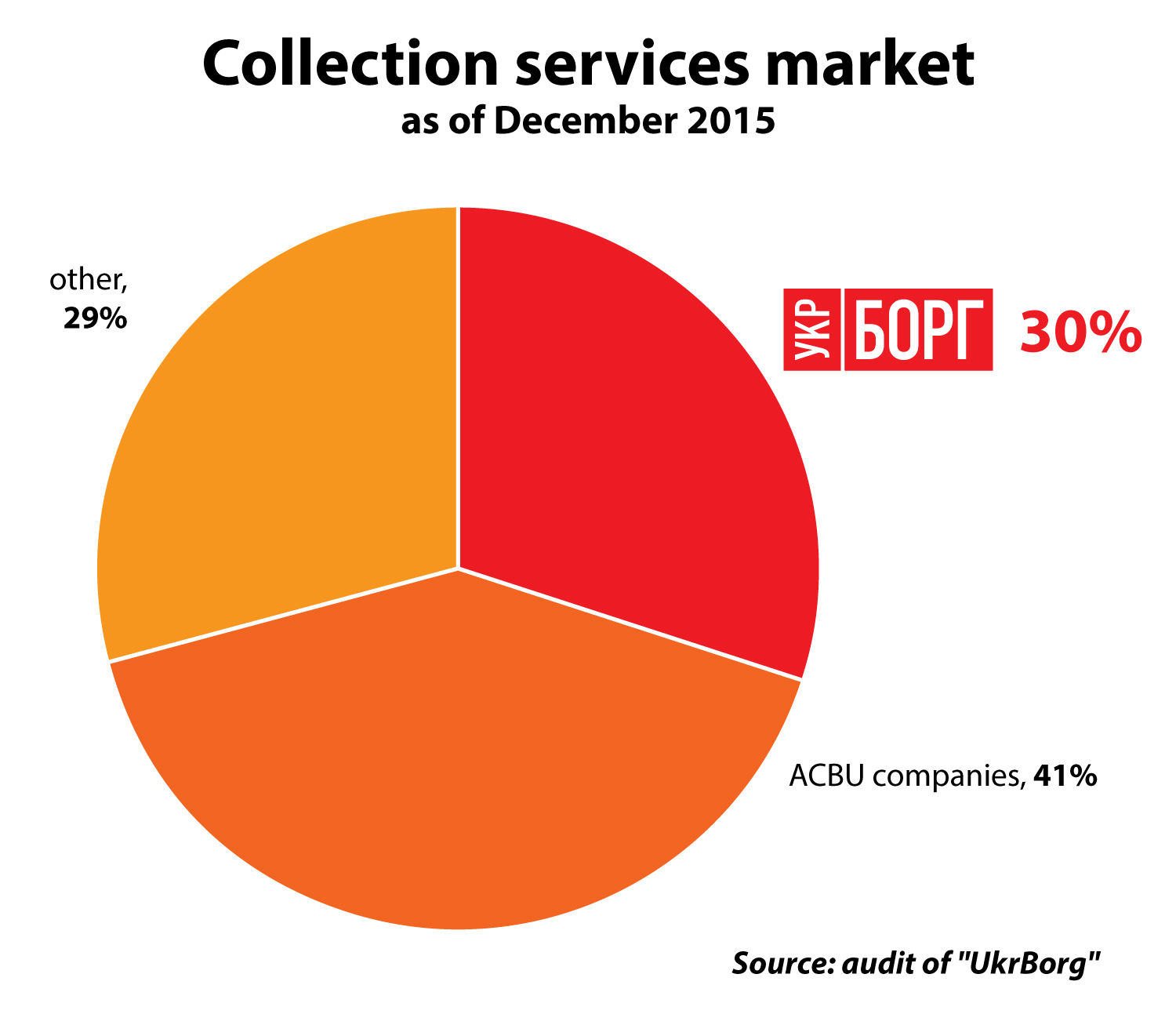 Our Mission
Recovery of the financial market and economy as a whole. We can reach an agreement and find effective solutions on issues related to settlement of distressed debt.
 Effectiveness of our work is impossible without observance of the laws of Ukraine and compliance with the ethic standards practiced by UCBA and FENCA (membership of LLC "UkrBorg").
 Unfortunately, the segment image is negative in our country, because of a huge number of amateur agencies and low level the debt repayment culture among the population. Since the company goodwill for us is an important asset, the focal point of our strategy in this direction is development of a positive image through communications with the public in general and with debtors in particular. In order to achieve our main targets, we use various communication channels:
Mass media
Internet
Social media
Corporate web site
Direct communications with debtors (call center, booklets, meetings)
Today LLC "UkrBorg" is the only company performing awareness-raising activities among the public to form a positive image of the collector.